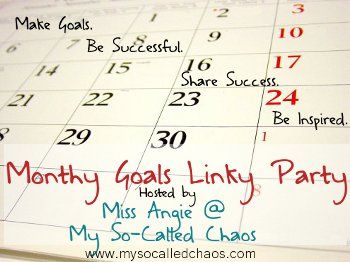 It's my first blog hop! *throws confetti*
I'm all about goals, so this really grabbed me.
My September goals (in no particular order, and frankly small, but I do best with small goals):
Run 3 days a week
Eat 1 serving of veggies per day (fresh or cooked is OK)
Clean and organize the vanity counter
Make good on our vow to purge our clothing
Organize and shoot the burnout building idea that has been brewing for too long
Join the hop and share your goals!